ThundersportGB is delighted to welcome back BeMoto Motorbike Insurance as 2020 TITLE SPONSOR to our GOLDEN ERA SUPERBIKE CUP which will run alongside GB Racing GP1 Classics Championship on the same grid (note: GE SBK Cup entrants also score points in the GP1 Classics in addition to their own class).
Not only are Bemoto's services a truly valuable asset to the paddock, but the sheer enthusiasm for our sport and all things motorcycle Nick, Mat and Ben share with us and our customers is easy to spot from the start!
RACE VAN INS, BIKE IN YOUR GARAGE INS, PERSONAL INJURY INS
(to name but a few) THEY REALLY DO have the answer to all your motorcycle related insurance requirements
Take a quick read below and you will soon see how their new bond with ThundersportGB will likely benefit almost ALL of you...
GENEROUS DISCOUNTS are promised for anyone involved with ThundersportGB too, so be sure to tell them where you saw their services advertised and why you want to offer them a chance at your business.
Give them a call on 01733 907000
or email: This email address is being protected from spambots. You need JavaScript enabled to view it.
website: https://www.bemoto.uk
BeMoto Bike Insurance was established in 2015. Based in Peterborough, with a growing team of motorcycle insurance specialists, our products cover the whole of the UK.
---
The team has years of experience in financial services and insurance, working for big name brands. BeMoto was set up to focus on motorcycle insurance of all types in our own unique way - mixing business with pleasure!
As bikers, we believe in treating bikers fairly, offering an excellent service and a great product at a reasonable price. For example we don't charge an 'amendment fee' if you want to make a change to your policy mid term, such as changing your bike, adding a modification, changing jobs or moving home (we will pass on any change in insurer premium though).
We work with the leading UK underwriters and cater for a variety of insurance needs for any type of motorcycle, quad and trike - including modified, multi-bike, classics & scooters - we also offer fire & theft cover for SORN or non-road legal motorcycles in a garage, race van policies, personal accident products for biker injuries and travel repatriation for bike holidays and trackdays.
Both Mat and Nick have previously each had R1 track bikes stolen from their garages at home, hence the interest in track bike and trackday damage insurance, in addition to off-road bikes and traditional insurance for your road motorcycles (only with loads of extra benefits).
---
Nick Fenton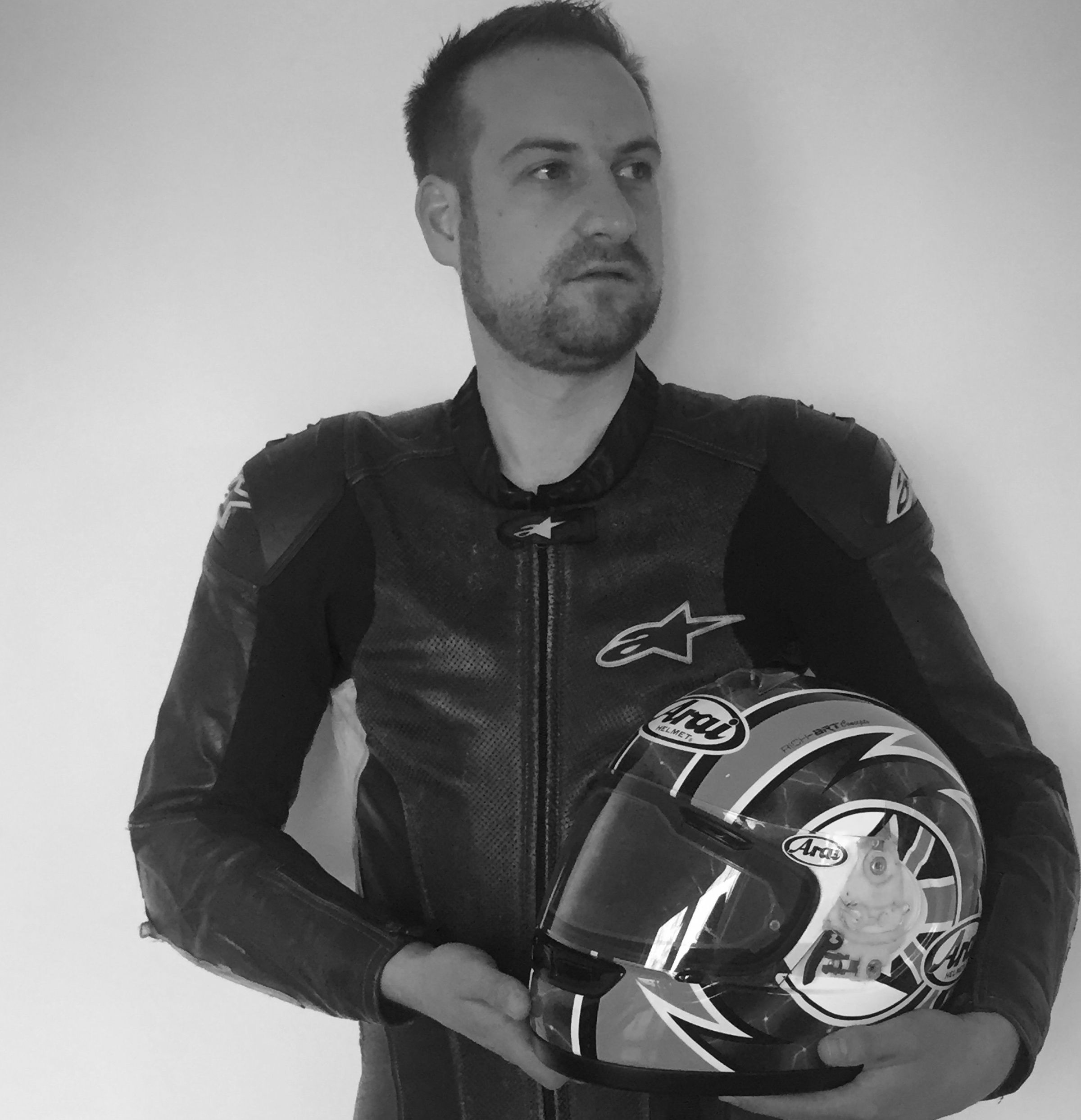 Nick is a bike fanatic and wheelie enthusiast (on closed roads); the type who thinks nothing of relegating the kitchen table in order to make room for his pride and joy (luckily for Nick, his fiancé is very forgiving).
Over his biking career, Nick has owned a wide range of bike types with Sportsbikes being the main bikes of interest. He has owned Sportsbikes of pretty much every capacity and engine configuration. He has a love for V-Twin Superbikes, having until very recently a Honda SP2, Aprilia RSV-R, Ducati 998 and Fireblade in his collection.
Nick is a keen follower of ThundersportGB, BSB, MotoGP and occasionally WSBK - particularly a fan of Rossi and anyone on a Ducati bike... His current bike is an Aprilia RSV4 Factory for road use and the occasional trackday.
---
Mat Long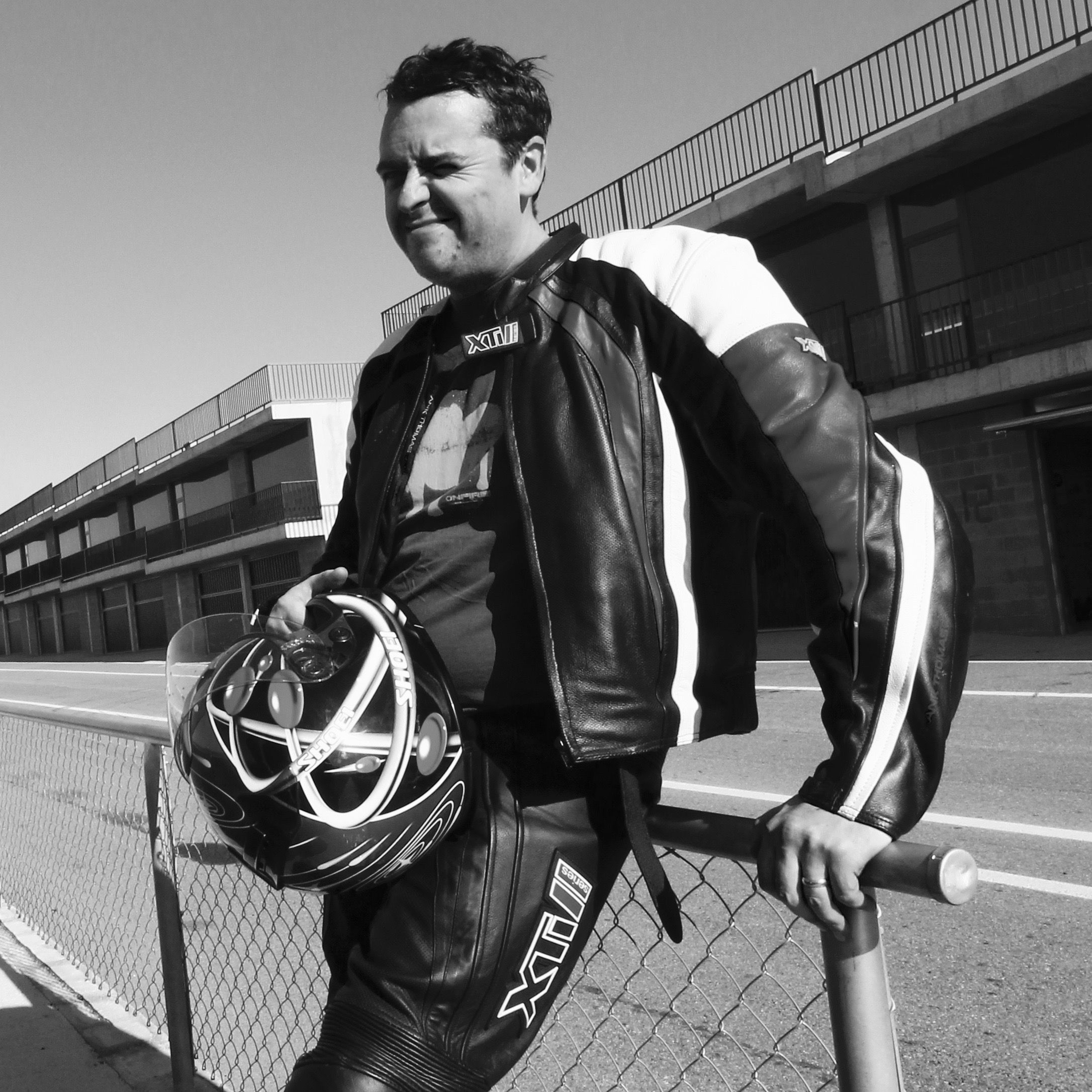 Mat sometimes rides his MT-10 to work when it's not raining and when he can, loves blasting around a track, including the odd Ron Haslam Race School and even once ventured to Circuit d'Alcarras in Spain for 3-days on track with PaceDayz. A keen follower of ThundersportGB, BSB and MotoGP, as well as watching grass roots racing whenever time allows too.
Mat also has a love for Sportbikes, owning a number of in-line four 1000cc Superbikes including a long term GSX-R1000 (K1), a pre big-bang '08 YZF-R1 (until it was stolen from his garage) and the iconic YZF-R7 (OW-02). His previous bike was a Daytona 675R for occasional track days but recently purchased a customised Carbon '95 Fireblade with a 'daytime MOT'.
Mat is also living vicariously through his children with [Silent!] Oset electric trials bikes...
---
Ben Blake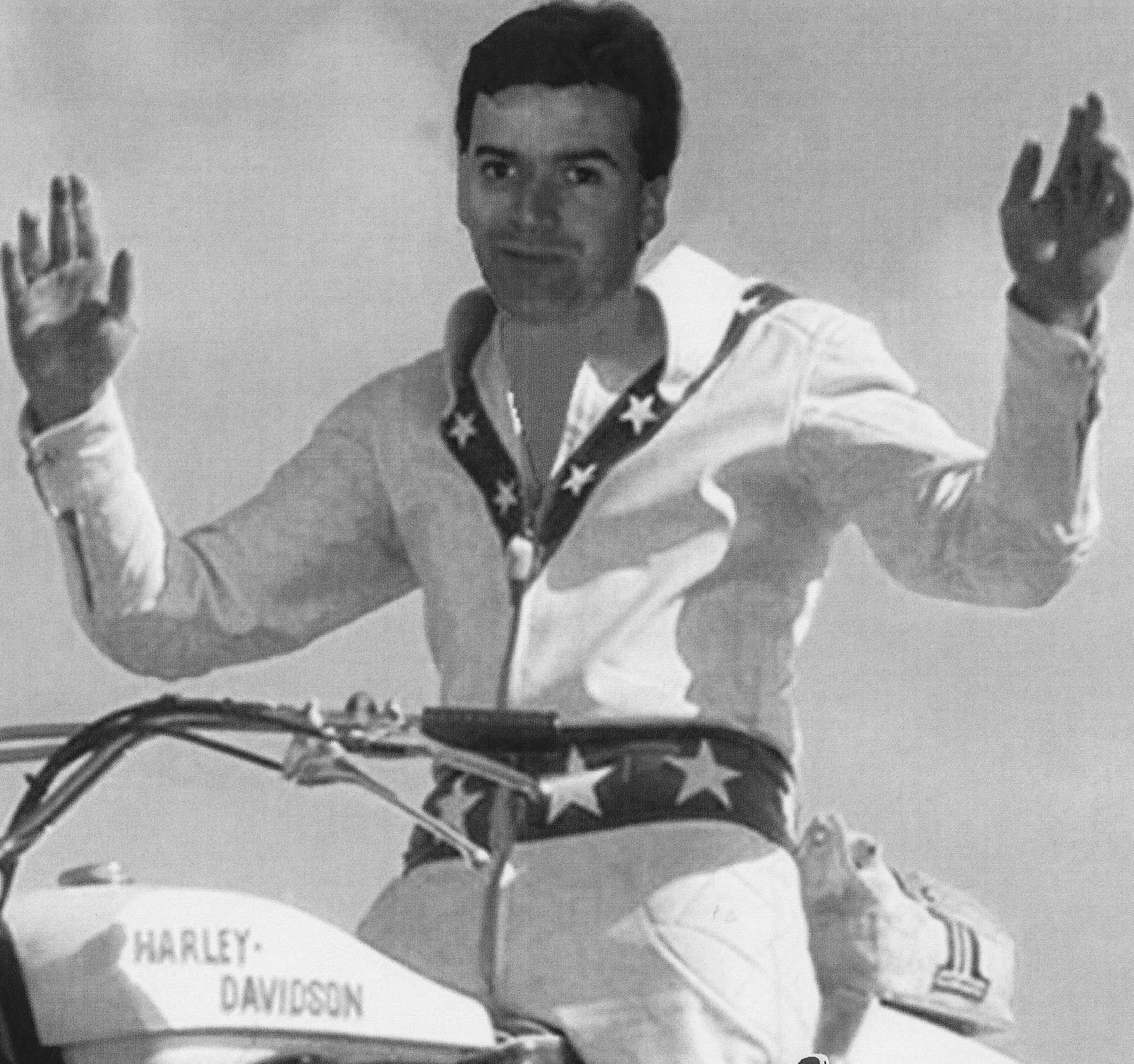 Evil 'Ben' Knievel is an accountant by day and novice stunt motorcyclist in his spare time (he gained his nickname after an interesting CBT). He has now actually completed his CBT, so can competently wobble around a car park!
Ben is aiming to get his full motorcycle licence soon, so watch out...
---
We want to support the biker community
There are some core themes that we've endeavoured to bring into our business:
Make it easy to insure bikes
Recognise that bikers and bikes are all unique
Help new bikers to start off
Never put a healthy bike down
This may sounds idealistic, but as a privately owned company, we are determined to build a business that we can be proud of. We want our customers and our partners to share our passion.
We are young business, trying to do it right. We would love to hear where you think we have got it right, and also where we could do better.
We value your support.